Stand for Children Day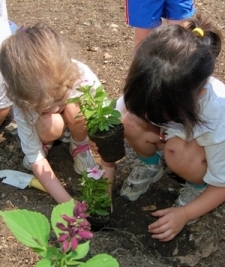 Stand fo​r Children Day!
This year our annual "Stand for Children Day" will be held on Friday, June 2nd, 2017! Please stay tuned for updates in the coming months. We are hoping for warm weather and lots of sunshine. In the meantime, you can read about last year's event below.
---
On Friday, June 3rd, Child Care Council of Nassau hosted their 19th annual Stand for Children Day at Eisenhower Park. The annual event commemorates the first Stand for Children rally in 1996 in Washington D.C., which drew over 300,000 people at the Lincoln Memorial. Although the forecast called for light rain, this year's event attracted approximately 50 children from child care programs across Nassau County such as Rozzie's Daycare, Island Sunshine, Patience & Dedication, Made for Mini's Family Day Care, and Little Cutie's Daycare.
Several public officials were not deterred by the weather. Alyvia Jean-Charles from Senator Kirsten Gillibrand's office, New York State Assemblyman Thomas McKevitt, Deputy Commissioner of Parks Brian Nugent, and Nassau County Legislator Ellen Birnbaum dropped by to offer their support.
Jan Barbieri, Executive Director of Child Care Council of Nassau, expressed her thanks to Maria Santiago, Empire BlueCross BlueShield's Community Relations Representative, for her support and enthusiasm. "It was so much fun to interact with the children. We are very pleased to develop this relationship between Empire BlueCross BlueShield Health Plus and Child Care Council," said Santiago.
In addition, the Nassau County Chapter of the New York State Association for the Education of Young Children (NCAEYC) was also acknowledged for their continued support of this event. Children's advocate Margo O'Connor was a very active member of NCAEYC.
The final portion of the day involved the children planting beautiful flowers in the park's Children's Garden dedicated to Margo O'Connor. The planting of the seedlings serves as a re-confirmation of the community's commitment to quality child care and early education. Council looks forward to the 20th Annual Stand for Children Day in 2017.