Friends & Family Fun Night
POST-PONED DUE TO THE COVID-19 OUTBREAK.
CONTINUE TO CHECK BACK FOR UPDATES.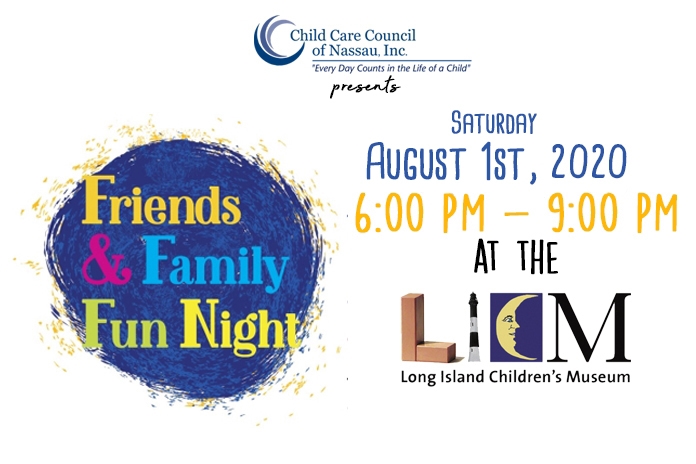 On August 2nd, 2020, Child Care Council of Nassau will hold it's third annual "Friends & Family Fun Night". Families are invited to spend their Saturday night exploring educational activities and exhibits at the Long Island Children's Museum in Garden City, NY. An exciting night for people of all ages to have dinner, raffles, DJ music, dancing and free reign of the Museum!