Farm to Preschool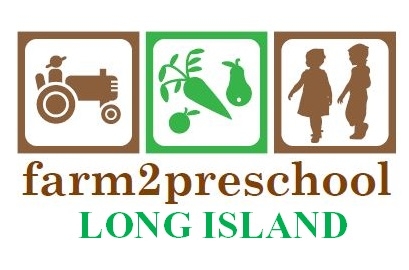 Child Care Council of Nassau is pleased to announce that Long Island Farm to Preschool is moving into its fifth season this year at a brand new location, Kiddie Academy of Islip in Islip Terrace. During the spring, each Pre-K class participated in hands-on nutrition education lessons and helped plant a container garden at the center. The first harvest of kaleidoscope radishes were pulled this week and the students were fascinated with their colors and spicy crunch!
The program also includes a weekly farm stand beginning June 28th that will be held at the center every Thursday from 3:00 – 6:00 PM through the end of September. The center is located at 60 Carleton Avenue in East Islip.
The fresh produce will be provided by Carucci Greenhouses and Farms from Mattituck, NY, a small, family-run farm that grows a variety of produce. The farmers will be present at the farm stand each week, giving visitors the chance to meet them, ask questions, and get tips and advice.
Nearly $20,000 in sales were generated throughout the 2017 season with all profits going directly to the participating farmers. This season the farm stand will once again accept cash, debit, credit, EBT benefits, WIC and Senior FMNP checks, and Fresh Connect checks.
Cooking demonstrations and recipes will be provided at each weekly farm stand, and the gardening program will continue through the fall. "We are really enjoying having the Farm to Preschool program. The children are learning so much about healthy habits and enjoy trying new fruits and vegetables. Thanks to the program our school will be adding new items to our menu," says Jamie Cagna, director at Kiddie Academy of Islip.
Long Island Farm to Preschool is funded through a SNAP-ed grant from the New York State Department of Health and aims to increase access to locally-grown fruits and vegetables for underserved areas of Long Island.
Want to receive our e-Newsletters? Click here to sign up!
---
Recipes from the 2017 Farm to Preschool Season!
Rita's Pickled Radishes- Week of June 19th
Red Pepper & White Bean Salad- Week of June 26th
Glazed Beets and Greens- Week of July 3rd
Leafy Greens Salad with Apple Dressing- Week of July 10th
Braised Carrots and Tomatoes- Week of July 17th
Succotash Salad- Week of July 24th
Zucchini Spaghetti- Week of July 31st
Blueberry Thyme Salad- Week of August 7th
Cucumber Dip with Pita Chips- Week of August 14th
Lettuce and Chickpea Salad- Week of August 21st
Stewed Cabbage- Week of August 28th
Strawberry Pepper Salsa- Week of September 4th
Butternut Squash with Collard Greens- Week of September 11th
Potato Corn Soup- Week of September 18th
Sweet Potato & Apple Stir-Fry- Week of September 25th
---
Check out healthy recipes to try at home
from the 2016 Farm to Preschool Season!
Greek Salad - Week of June 27th
Citrus Splashed Beets - Week of July 4th
Summer Squash and White Bean Salad - Week of July 11th
Peach Compote - Week of July 18th
Radish Stir-Fry - Week of July 25th
Carrot Confetti Salad - Week of August 1st
Fresh Corn Polenta - Week of August 8th
Plum Cucumber Salad - Week of August 15th
Okra and Tomatoes - Week of August 22nd
Black Bean Dip - Week of August 29th
Raw Corn Salad - Week of September 5th
Smashed Potatoes with Kale- Week of September 12th
Applesauce- Week of September 19th
Sweet Potato and Red Bean Chili- Week of September 26th
---
Long Island Farm to Preschool's mission is to increase access to fresh fruits and vegetables for parents/caregivers, staff, and the surrounding communities of child care centers on Long Island. Long Island Farm to Preschool is part of the SNAP-Ed funded childhood obesity prevention initiative Eat Well Play Hard in Child Care Centers and is administered by the NYS Department of Health, Child and Adult Care Food Program.
Visit our newsroom to access Long Island Farm to Preschool's weekly newsletters.
---
Farm to Preschool Season 3 Photos
Click to enlarge any of the photos below