NASSAU THRIVES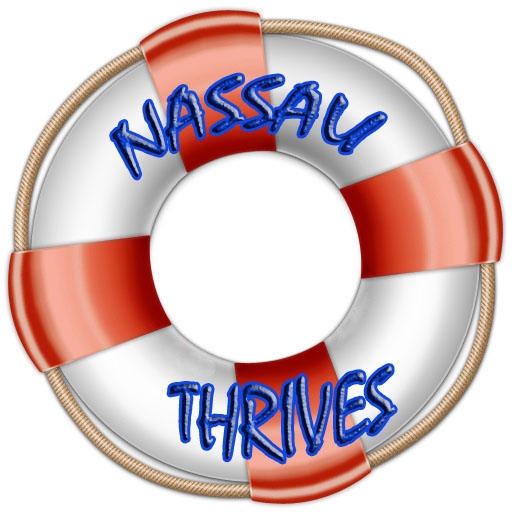 Building Resiliency in Young Children
​NASSAU THRIVES offers assistance to early care and education settings impacted by Superstorm Sandy. Through NASSAU THRIVES, Child Care Council of Nassau is collaborating with Docs for Tots and the Adelphi Unversity Institute for Parenting to make a variety of resources available at no cost. The activities and resources provided will help you and the families you work with continue to recover and thrive.
How Were Early Care and Education Settings Impacted by Superstorm Sandy?
​
Instability and Disruption
- Many homes and living situations became displaced or destabilized.
- Routines were interrupted, children missed child care, and parents were no longer able to provide the same level of support their children were used to.
Fear and Anxiety
- Children were exposed to disturbing images and traumatic events.
- Inclement weather, home renovations, and other situations could act as reminders, causing memories to resurface and intense emotions to flow.
Loss and Distraction
- Your lives were upset by the storm.
- In addition to personal trauma, you are now responsible for helping with the healing process of the children you care for as well as caring for yourself.
NASSAU THRIVES offers the following services to preschool and toddler programs affected by Superstorm Sandy:
NASSAU THRIVES Talks
- Child care program directors, staff and parents have the opportunity to attend educational discussions about disaster response, preparedness, and social-emotional development.
Support Line
-Child Care Council of Nassau will have a phone line available during regular business hours. Child care staff or families can call this line regarding questions about social emotional health and behavioral challenges. Call 516-358-9250 x35.
The "I'm Here For You Now" Program
- Welcomes trained Early Childhood Mental Health Consultants into your classroom to implement the program, which is designed to build upon a natural resilience.
- Uses a book developed to incorporate developmentally interactive activities to help guide families, parents and young children through a process of discovery and recovery.
- Includes training for teachers and staff, parent engagement, discussion facilitation, and in class assistance.
- Helps adults understand how toddlers and preschoolers cope in times of stress and uncertainty.
- Identifies children who may be at risk for long term developmental or social-emotional problems.
Early Childhood Consultation Partnership (ECCP)
- Child care centers may access this free, nationally recognized, evidence-based consultation model.
- ECCP can help child care develop strategies for working with children with challenging behaviors, social emotional concerns, supporting families, supporting staff, and enriching the overall social emotional environment for children.
- You may choose from a range of services that include phone consultation, developing strategies and referrals for an individual child, classroom support, and director policy support.
Visit the NASSAU THRIVES website
email: info@nassauthrives.org
call: 516-358-9250 x35
About NASSAU THRIVES Partners: Child Care Council of Nassau, the Adelphi University Institute for Parenting, and Docs for Tots are partnering to bring the services of NASSAU THRIVES to the early care and education community of Nassau County. Under the leadership of the Council, the partners are funded to do this work through the New York State Office of Children and Family Services Superstorm Sandy Block Grant C027084.